The cover of Maya Phillips' new book "Nerd" is like a game of "Guess the Font" for lovers of pop culture, copying the typeface of everything from "Star Wars" to "Superman" and " Harry Potter".
That is by design. Like its cover, the seven essays of "Nerd" (subtitled: "Adventures in Fandom From This Universe to the Multiverse") delve into nerd culture and its effect on society.
In the opening essay, for example, Phillips moves from "Batman" to "Spider-Man" to "Watchmen" to explore larger themes of the making and breaking of superhero mythologies, all examined in the context of his own experience. when growing up Like a New York nerd.
While Phillips is primarily a theater critic for the New York Times, she said she enjoys discovering the threads that connect different works of art and genres.
"When you start processing many types of art in different media, you start to see those connections naturally," said Phillips. "I think a lot of people are branching out more in terms of criticism in terms of their beats. When you have these conversations online, or even interpersonally, everything intersects. When you find topics in one genre, they will appear in another genre. So you might as well jump around a bit."
"Nerd" will be published on Tuesday, and Phillips will be at the Wisconsin Book Festival on Friday, October 14 at 7:30 pm to read and talk about his book.
Phillips said that when he pitched the book, a couple of publishers asked him why he didn't write essays that focused on a pop culture property, like Marvel or "Star Wars." Instead, the seven pieces of cultural criticism in "Nerd" bring together disparate sources to discuss broader issues, such as sexuality and identity in anime and manga comics, or how black tropes are employed in superhero stories like "Luke Cage" and "Black Panther". ."
If you're a pop culture nerd, chances are each essay links something you're intimately familiar with to something you're less familiar with. The common thread running through all of this is Phillips' own story, which begins when she was a child devouring pop culture.
"I wanted to make it a hybrid work that also incorporated me as a fan and my personal experiences with this," he said. "(And I wanted) to make sure that it touched on various areas of pop culture, so that people who don't like Marvel, or Star Wars, or anime, they have some kind of gateway somewhere in every chapter."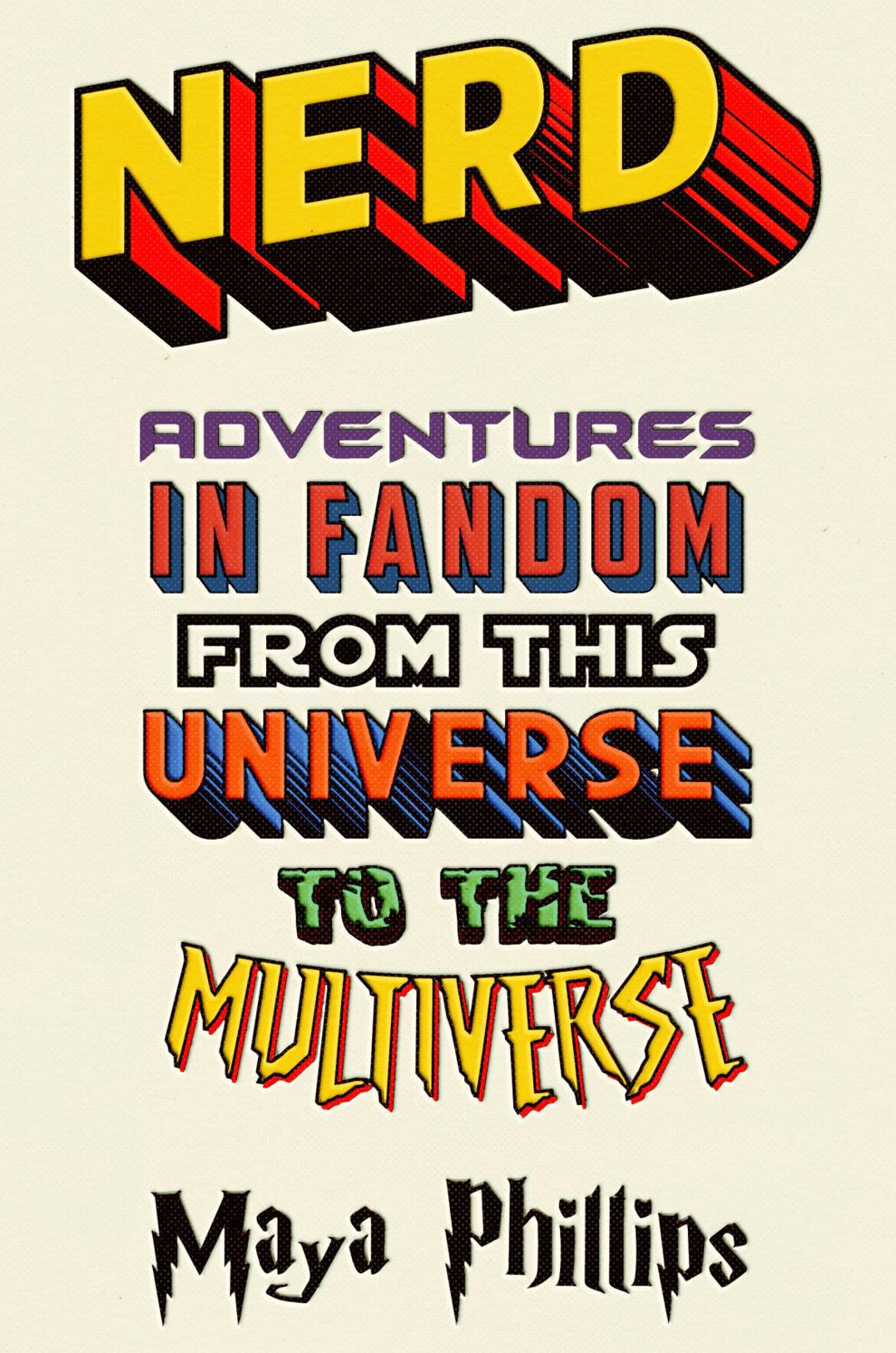 Phillips said he wrote the book in part to blur the arbitrary divide between "high" and "low" art, and to show that pop culture also deserves attention and scrutiny. She also wanted to push back against the false divide, held by some of the most toxic circles in the fandom, that critics and fans are on opposite sides.
"It's like if you criticize something, you can't love it, you're not respecting it on some level," Phillips said. "But on some level, it's actually quite the opposite. If I'm looking at this critically, that means I'm taking the time and care to think about the work and everything that goes into it. If I take it apart, it doesn't mean I don't like it. I can still participate as a fan."
Phillips also wanted to push back against nerds that they are isolated and socially awkward. In fact, she said that fan communities like those at New York Comic Con (where she addressed last week) are often supportive and inclusive.
"Fandom is a way for people to connect with other people," he said. "That's an experience that I love because you're in this atmosphere where everyone has the same enthusiasm and has different questions to ask about this art that you may have grown up watching or reading about, regardless of your background."
Share your thoughts on this topic by sending a letter to the editor at [email protected] Include your full name, hometown, and phone number. Your name and city will be published. The phone number is for verification purposes only. Please keep your letter to 250 words or less.