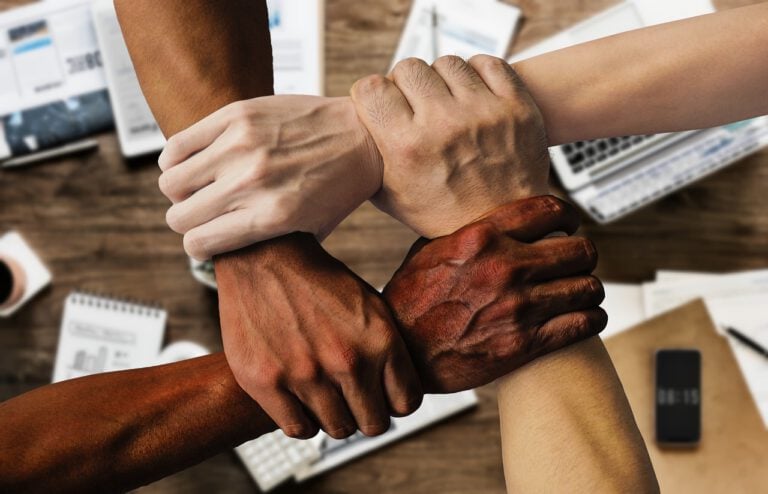 Financial firms must address the underrepresentation of women and people of color if they are "serious about growing their business," says the COO of one of the world's largest independent fintech, asset management and financial advisory organizations. big in the world.
The remark from Beverley Yeomans, chief operating officer and diversity officer at deVere Group, comes as concerns grow in the wake of a new investigation into underrepresentation at the top of the financial services sector.
Q3 2022 Hedge Fund Letters, Conferences & More
The value of DG plummets 27.8% to date; Sees a lot of value in mid-caps [Exclusive]
Dov Gertzulin's flagship DG Value Partner fund returned a net -6.42% for the month of September and its year-to-date results a net -27.81% according to a copy of the fund's latest investor correspondence coverage, which ValueWalk has been able to review. The flagship fund accounts for most of the company's $370 million in assets under Read more
---
Find a qualified financial advisor
Finding a qualified financial advisor doesn't have to be difficult. SmartAsset's free tool matches you with up to 3 fiduciary financial advisors in your area in 5 minutes.
Each advisor has been vetted by SmartAsset and is held to a fiduciary standard to act in your best interest.
If you're ready to connect with local advisors who can help you achieve your financial goals, get started now.
---
Diversity and inclusion in the financial services sector
She notes: "Women and people of color continue to be underrepresented in finance, including financial advisors, insurance companies, banks, wealth and asset managers, investment companies, fintech companies, banks and auditors.
"This is largely due to traditional industry biases, social norms, and economic disparities."
She continues: "However, as society continues to evolve; and customer expectations and value for diversity and inclusion grow; And with global financial regulators demanding improvements on business agendas, companies can no longer ignore underrepresentation.
"But it is also more than this: diversity and inclusion must be an integral part of a company's culture because the business case for it is very strong. Helps improve the 'bottom line'. If companies are serious about growing their business, they need to address the diversity issue."
For Beverley Yeomans, who has held senior executive positions within the deVere Group for more than 20 years, there are three main areas of focus that demonstrate her focus.
"First, innovation and productivity. Our industry is evolving at lightning speed, with technology now at the heart of almost everything we do. This evolution will only gain momentum in the coming years," he says.
"A diverse and inclusive team is key to driving innovation and creativity, and guiding business strategies to meet the changing expectations of a changing marketplace.
"Multiple different voices lead to new ideas, the development of new services and products, the ability to diversify operations and models, and promote innovative thinking.
"This, of course, helps differentiate a business from its competitors and can help win over new customers."
Recruitment and retention
deVere's COO and CDO goes on to say, "Second, recruiting and retention.
"If the company has diversity and inclusion as a core feature of its culture, then when it comes to finding new talent, there is a significantly larger pool.
"It will not be about recruiting a certain type of candidate, but will focus on the skills that a person can bring to the table and contribute, meaning only the best talent will be hired.
"It will also help with employee retention. When team members feel that their individuality is valued, they will generally stay with the organization and enthusiastically contribute to the company's mission and vision."
"And third, D&I benefits existing and potential clients. This is because a broad spectrum of values, genders, races and ages will innately help build better relationships, which is what our business is all about."
"The business case for diversity and inclusion is clear. It means more and better innovation, higher levels of productivity, more recruiting opportunities, higher levels of employee retention, and a better understanding of our customers' needs and wants."
Beverley Yeomans concludes: "In short, it's not about ticking a box. It's about competitive advantage. And it is also correct. It's a win-win every time."