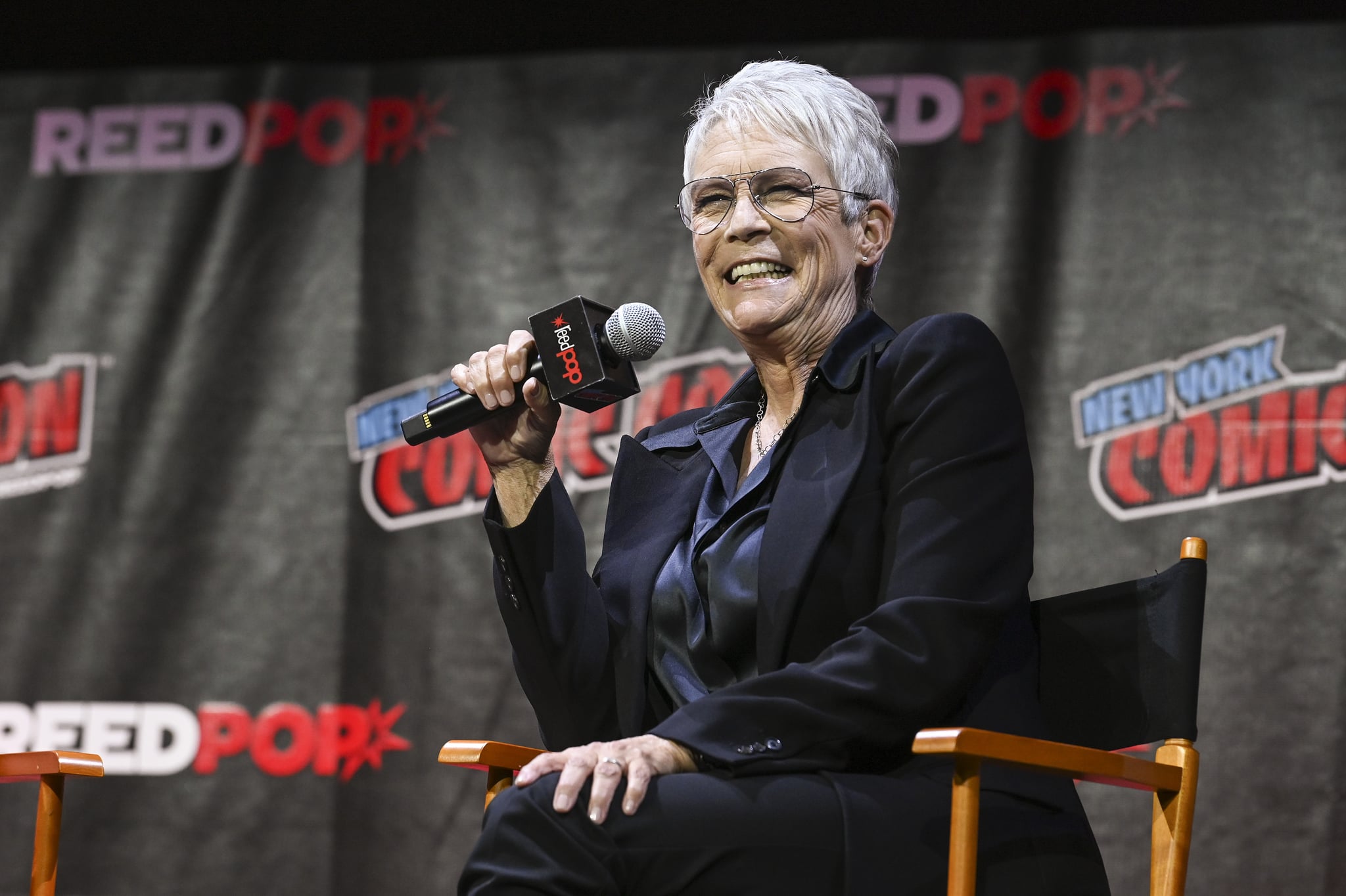 Jamie Lee Curtis got very emotional talking about "Halloween Ends" and her legacy as Laurie Strode at New York Comic-Con on October 8. "At this point, Jamie and Laurie have come together. There is no separation," he said. he said during his conversation with Drew Barrymore on Saturday night. Curtis first played Laurie in 1978's "Halloween," her first film role. She was just 19 years old while filming director John Carpenter's horror masterpiece. "She wouldn't have a career," he explained to her about the role's impact on her life. "She wouldn't have a family. It all comes from you loving her." Curtis referenced her age and said "one of these days" she's going to die and "she's going to say three words: 'Halloween' actress dies."
Curtis played Laurie in seven "Halloween" films, including "Halloween Ends," which opens October 14 in theaters and on Peacock. He also talked about how he ended up appearing in 1998's "Halloween H20: 20 Years Later" and very briefly in 2002's "Halloween: Resurrection." According to Curtis, he went to director Carpenter and producer Debra Hill with the idea of ​​making a sequel to commemorate the twentieth anniversary. Neither ended up coming back for "H20," but Curtis signed on. "It was conceived as what happens when you run away from fear," she explained. Laurie is in hiding, with a new name. "The whole concept of the movie was that if you're running from fear, you're dead inside." At the end of the movie, as Curtis imagined, Laurie would finally kill Michael Meyers once and for all.
But when Curtis received the script for "H20," it had a "vague" ending. "At the time, there was a contract … and you couldn't kill him," he said of the franchise's iconic villain. She was mad because she didn't want to tell the fans that it was the end if it wasn't really the end. Writer Kevin Williamson came up with a solution: Laurie would think she killed Michael Meyers, only for the mask to lift, revealing an innocent paramedic.
Curtis ultimately agreed to this ending, with one caveat. "I said, but you have to pay me a lot of money on the next movie, and you have to kill me in the first ten minutes because now I killed an innocent man, and I can't live with that," he said. . Michael Meyers kills Laurie at the beginning of "Halloween: Resurrection", although both "H20" and "Resurrection" were retconned for "Halloween" 2018.
Curtis also revealed that the person who convinced her to return to the franchise was her godson: Jake Gyllenhaal. She had previously worked with director David Gordon Green. "David Gordon Green sent me a script where he said I think Laurie spent 40 years living behind barbed wire," she explained. She feels that after the events of the first "Halloween", Laurie went to school the next day and never dealt with the trauma surrounding Michael Meyers' murder spree.
"It was an incredibly beautiful movie about her trauma," she said, before addressing the online meme of her saying "the movie is about trauma" in quite a few interviews. "I've seen the damn meme," she said at Comic-Con. "But the movie also made a goddamn fortune, so fuck you."
As for "Halloween Ends," Curtis said the film, which picks up four years after 2021's "Halloween Kills," is also about hope. "We have to have hope," he said. "If we don't have hope, we're screwed."
"You know endings are a bitch," he said of ending his time with the franchise. "But so is Laurie Strode. So I'm ready to end it, but I'm going to miss you so much."