This year's winners of the Forward Art Award, announced Friday night at Giant Jones Brewing Co., have joy in common.
Madison artist Lilada Gee makes vibrant paintings of black women and girls, surrounded by flowers and rendered in bold, vivid colors. Gee designs these portraits to inspire. Her work is for the community and therefore is often found on public display around the city, as yard signs, on a downtown mural, even on fire hydrants.
In her work, Katherine Steichen Rosing gravitates towards uninhabited places. Her paintings and her fabric pieces make fluid, abstract gestures to the trees, water, and wind of northern Wisconsin, with an underlying message about connection and climate change.
What his works share is a sense of openness and an invitation for viewers to pause.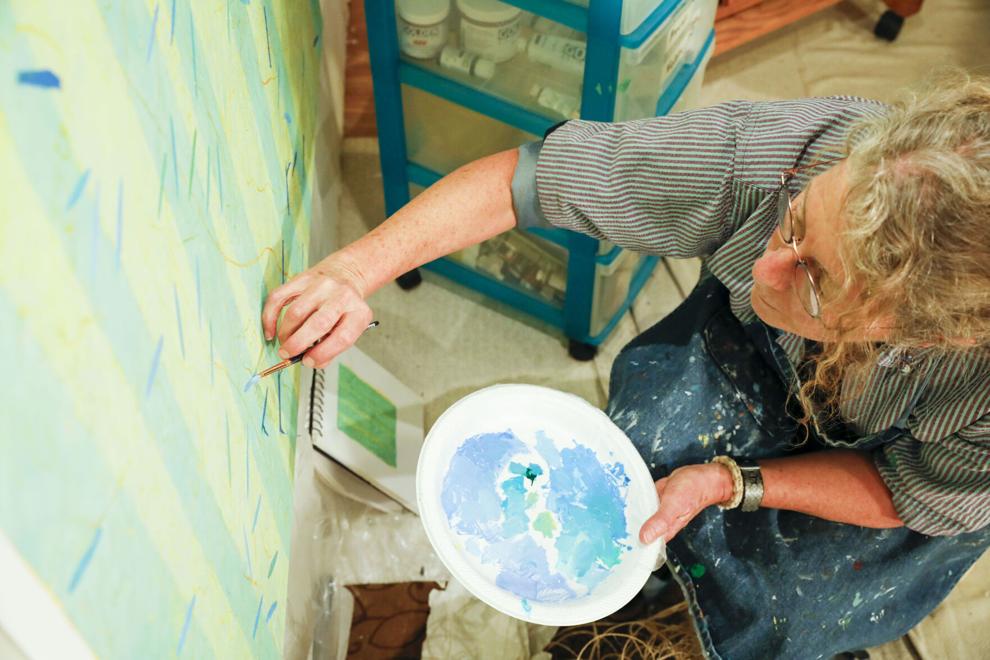 "As life gets faster, and social media, anxieties, COVID and all these things get to us, art gives us permission to pause and create beauty in the midst of chaos," Gee said. "As a spectator, an art appreciator, it is an opportunity to see something that is not tragic. When stress is high, it's even more important to have art."
Each year since 2019, the Brenda Baker and Bird Ross Forward Women Artists Fund has awarded the Forward Art Award to two artists who identify women in Dane County. The fund was founded to address gender disparities in the art world by providing financial resources to local women artists, as well as community recognition and support.
The jackpot includes an unlimited payout of $10,000. Previous winners include Alice Traore and Yeonhee Chong (2021), and Angélica Contreras and Adriana Barrios (2020).
Barrios was a member of the jury this year, along with Gail Simpson, a professor in the Department of Art at the University of Wisconsin-Madison, and philanthropist Simona Chazen, who is on the board of the Chazen Art Museum.
Dane Arts awarded $1,000 each to five finalists working in printmaking, photography and mixed media. They include Sara Meredith, Jennifer Bastian, J Myszka Lewis, Angela Johnson, and Sarah Stellino.
The work of Forward Art Award winners and finalists is on display as part of an exhibit called "A Woman's Work" through Dec. 1 at Giant Jones Brewing Co., 931 E. Main St.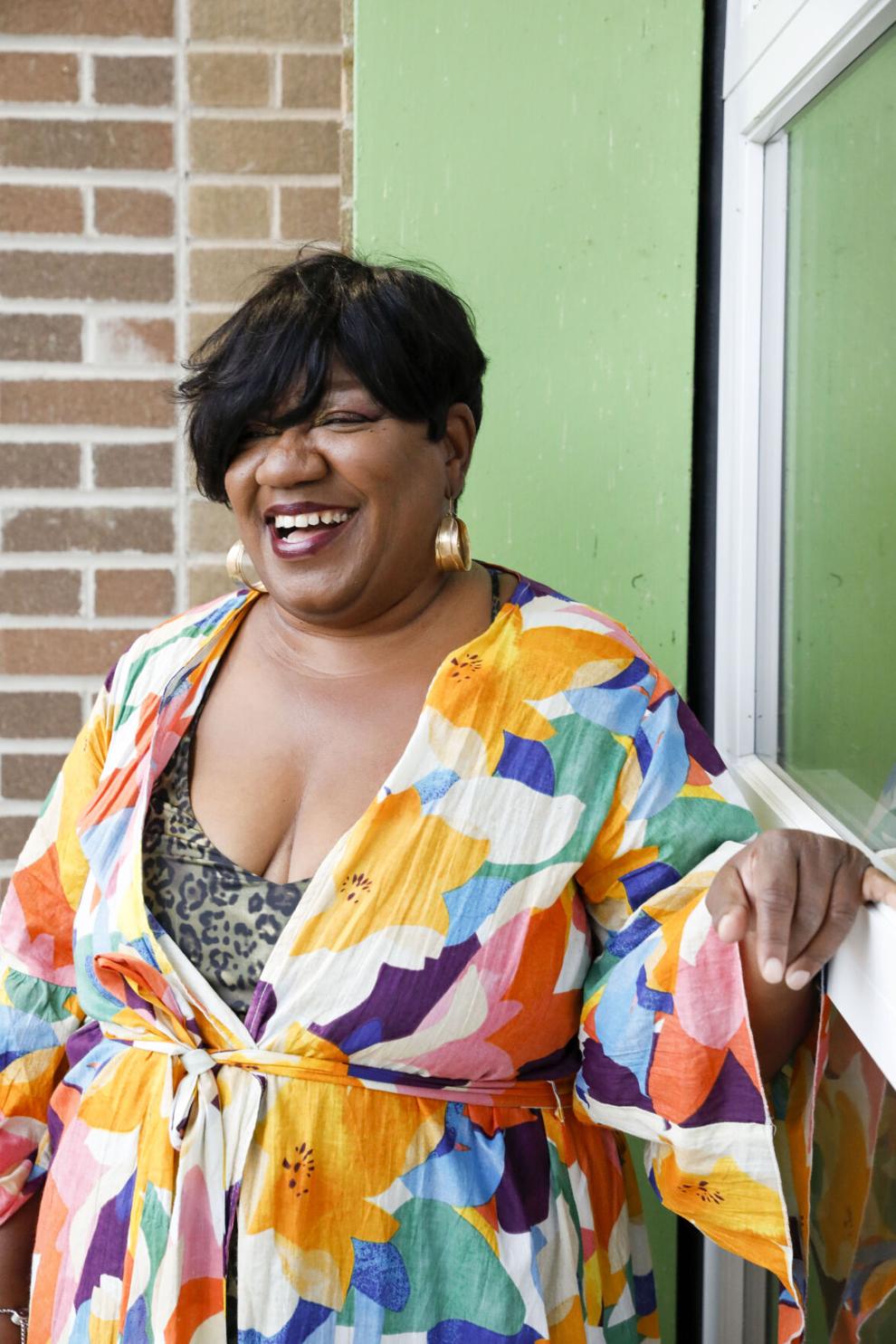 Gee: 'Validated and blessed'
When Gee got the call that she was among this year's winners, she started crying. This summer, he told her, has been one of the hardest of her life, both in public and in private.
The award made her feel "seen, validated and blessed," Gee said. "It was just a release to think (that) everything about making art in this city is going to be difficult."
Gee's work is broad and community-based, and has included everything from a podcast ("Defending Black Girlhood," 2020-2021) to a coloring and activity book ("I Am Joy"). She was diagnosed with breast cancer in June of this year, which has changed her practice.
"I started painting rocks the day I got home from the first (doctor's office) visit," Gee said. "I was full of anguish and anxiety, not knowing what all this will mean for my life, my family and my children. … Whenever I felt bad or depressed, I would paint rocks.
"In that place I would find the peace of God."
Gee calls them her "healing rocks" and has been giving them away. "The only thing that has given me peace in the midst of fear, anxiety and uncertainty is my art," she said.
Gee recalled a time earlier this summer when he was painting a fire hydrant as part of the Vibrant Hydrants project. (Find Gee's fire hydrants outside of Summit Credit Union at 5809 Monona Drive and 255 Gordon Ave.).
"One day I was painting and my back hurt really bad," Gee said. "I felt the limitations of my body that I had not felt before. So I dropped to the ground and painted."
In a photo from that moment, Gee noted that he looked as happy as ever.
"The answer was not, 'Don't do this because it's hard,'" he said. "But, 'How can you do this?' Because it is important and joyful".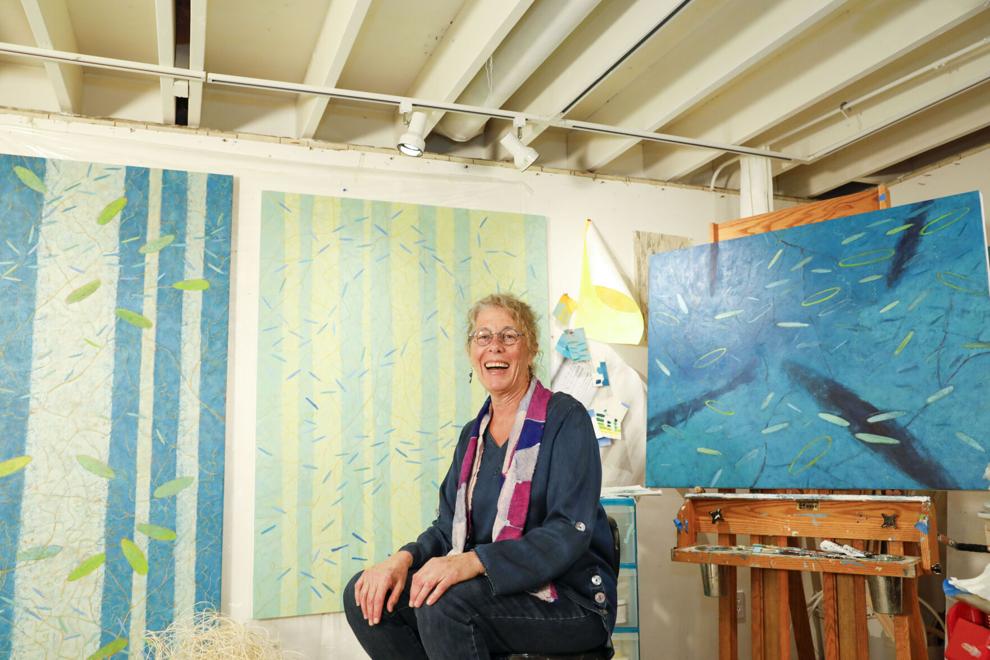 Rosing: 'Career change'
In her studio on the west side of Madison one recent morning, Katherine Steichen Rosing was preparing work for an exhibition at UW-Oshkosh, which opens at the Allen Priebe Gallery on October 13. The Forward Art Prize, she said, will help her develop new immersive installations, which are especially labor-intensive.
For Wisconsin artists, grant amounts are often so small that they are more like "a stamp of approval," Rosing said. This is a "career change". She could really help with things like photography and framing, which she does herself despite not being a photographer or a framer.
Rosing is also excited about the award's more intangible benefit: recognition.
"It brings more awareness of my work," he said. "There are people in the state who should know who I am and what I've been doing, but I don't feel like I'm on the radar."
Rosing works in acrylic and graphite, as well as on canvas and mixed media. Her work evokes the natural landscapes she loves and grew up in, camping and fishing in northern Wisconsin during the summer with her family.
His most recent series is about the "connection between lakes, watersheds, the forest and the water cycle," he said. "All of that feeds the climate. … As a person who loves being outdoors in the woods, it's a very logical connection for me to work with my paintings and installations to address climate and other environmental issues."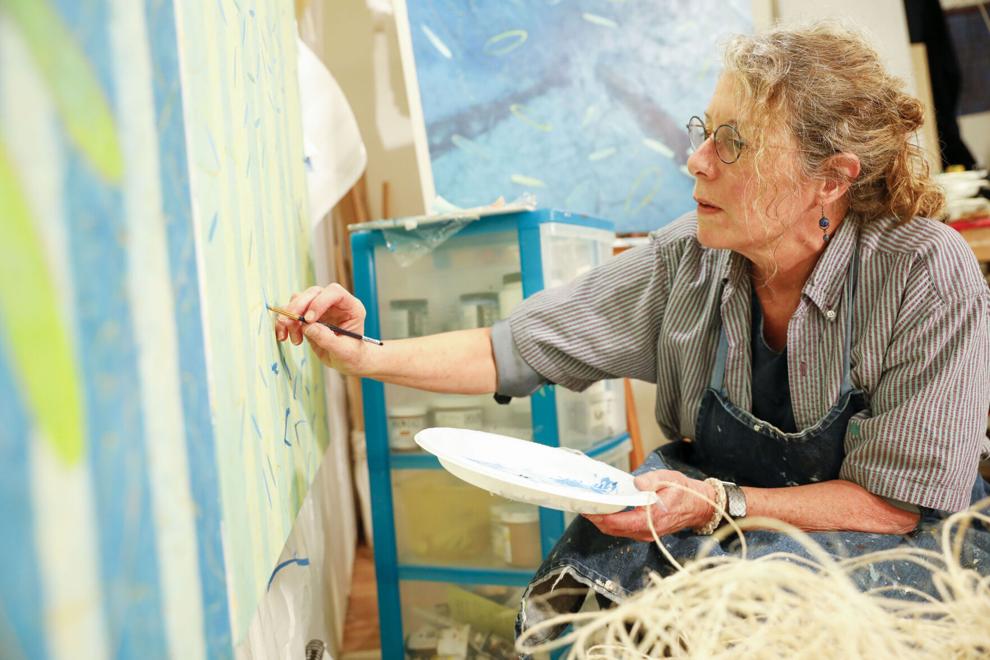 Rosing loves the rich colors as well as the "surface, texture and painting process." She described her work as "sometimes very calm and sometimes joyful." She has been working quite a bit with shades of blue and green lately, and has started to include the suggestion of animals, namely snakes, damselflies and frog spawn.
Rosing taught from 1999 to 2020 at Madison College and is represented at the Groveland Gallery in Minneapolis. She has an upcoming show at Abel Contemporary Gallery in Stoughton, opening next April, and tries to post behind-the-scenes pictures on Instagram (@katherinerosing) almost daily.
"No matter how worried I am about environmental issues, I go to the woods, I go out, I go to Olin Park… and I feel happy. I feel good," she said. "So the paintings are a celebration of all those wonderful invisible processes."