A new trailer for The Seven Deadly Sins: Grudge of Edinburgh Part 1 gives viewers a look at the new characters and aesthetic of the upcoming film.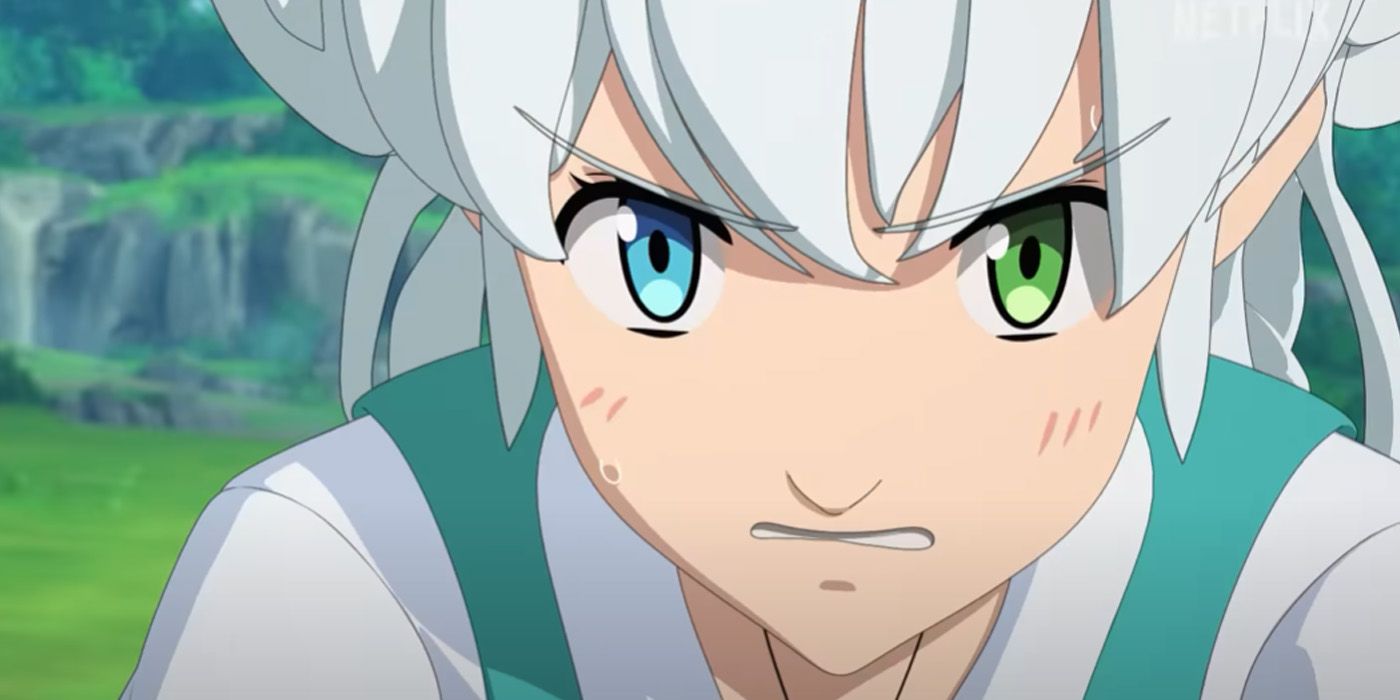 A new trailer has been released The Seven Deadly Sins: Edinburgh Grudge Part 1.
The upcoming Netflix movie will tell a completely original story set 14 years after the Kingdom of Liones defeated the Demon Clan, bringing peace to the world. He sees Tristan, the son of Meliodas and Elizabeth, setting off on his own adventure to save his mother's life. The trailer promises the return of several fan-favorite characters, including Diane, Ban, King, and Gowther, as well as the introduction of many new characters.
RELATED: From Diane from Seven Deadly Sins to Toph from Avatar: The Parallels of Anime's Best Earth Benders
While A-1 Pictures produced the original Seven deadly sins anime and Studio Deen animated the sequel series and the first two films in the franchise, Marvy Jack studios (spice and wolf ii) and Alfred Imageworks are in charge of the production of Edinburgh Grudge Part 1. Bob Shirohata (Hetalia – Axis Powers) is directing the film with anime industry veteran Noriyuki Abe, probably best known for his work on Bleach Y Yuyu Hakusho​​​​​​, supervising the project. Rintarou Ikeda, who wrote the script for The seven deadly sins: cursed by the lightis writing the script Edinburgh Grudge Part 1.
Fans can expect to hear new voices
While Yūki Kaji will be reprising his Meliodas the Dragon's Sin of Wrath, several experienced actors are doing their Seven deadly sins Debut in the upcoming movie. Ayumu Murase (Sword Art Online the Movie: Ordinal Scale) will be voicing Tristan, and other new cast members include Kazuyuki Okitsu (The way of the househusband), Kouki Uchiyama (Violet Evergarden) and Makoto Koichi (The best assassin in the world is reincarnated in a different world as an aristocrat).
RELATED: Four Knights of the Apocalypse: What's Happening In The Seven Deadly Sins Sequel?
nakaba suzuki The seven capital sins The manga ran in Kodansha's Weekly Shōnen Magazine from October 2012 to March 2020, producing 41 volumes of content. Set in a magical world that is inspired by the European Middle Ages, the story follows the adventures and tribulations of the titular Sins, a group of powerful knights. The manga won the shōnen category at the Kodansha Manga Awards in 2015 and has sold more than 37 million copies worldwide.
fans of The seven capital sins have more reason to get excited than the upcoming debut of Edinburgh Grudge Part 1. In particular, McFarlane Toys has released two new figures based on Meliodas and King. Currently available for pre-order, both toys retail for $19.99.
The Seven Deadly Sins: Edinburgh Grudge Part 1 It will premiere on Netflix in December.
Source: YouTube