NEWS | FEATURES | PREVIEWS | EVENTS
Originally Published: 10/11/2022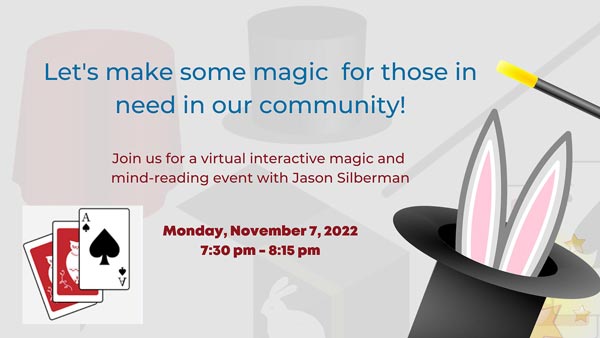 (ENGLEWOOD, NJ) — The East Bergen County Community Chest (The Chest) kicks off its 90th anniversary with Let's Make Some Magic, a holiday celebration to help our neighbors in need in the community. Spend a memorable night with one of the best magicians, Jason Silberman, in the metro area. The virtual and interactive mind reading event takes place on Monday, November 7, 2022 from 7:30 pm to 8:15 pm
"Join The Community Chest of Eastern Bergen County in celebrating our 90th anniversary. Gather at home with your family and friends for a fun-filled mind reading and magic show. Every ticket purchased helps us provide grants and human services for our neighbors who are struggling," said Executive Director Dr. Shelly Wimpfheimer of The Community Chest of Eastern Bergen County.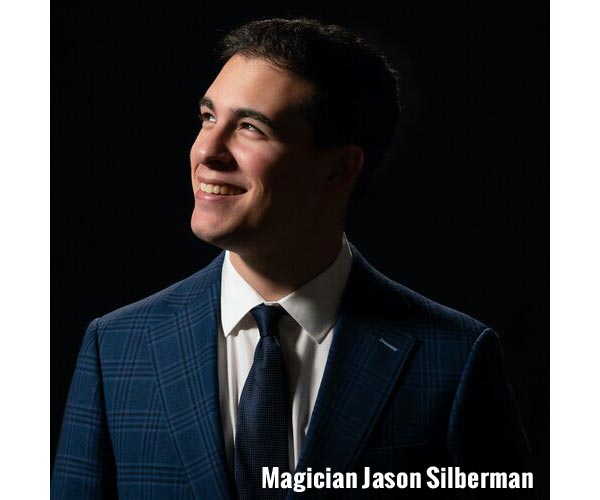 Tickets and Sponsorships: Tickets can be bought online at the following levels: $100 Home Ticket, $150 Home Ticket 'Plus' Surprise Gift, 'Plus' Home Ticket An Entertainment Bucket Filled With Goodies, and $90 The Chest 90th Anniversary Tribute.
Sponsorship levels are also available for individuals and companies. For more information on how to become a sponsor, visit the event websiteor call the office at 201-568-7474.
90 years: Leading initiatives and supporting non-profit organizations – During the Great Depression in 1933, when unemployment, homelessness and hunger were at an all time high, caring members of the community came together in eastern Bergen County and started The Community Chest. "Community Chest is a miracle only in the sense that the human spirit rising above hardship is always a miracle," humanitarian and philanthropist Elizabeth Cutter Morrow, chair of the organization's founding board, said at a meeting. of the board on November 9, 1933.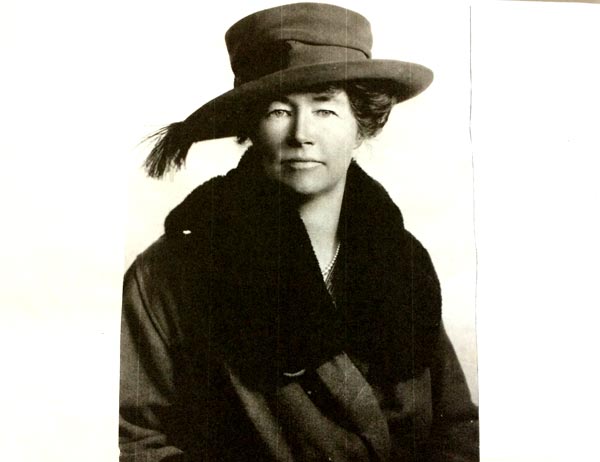 Advertise with New Jersey Stage for $50-$100 per month, click here for information
---
Elizabeth Cutter Morrow, founding chair of the board of directors of The Community Chest. Photo credit: The Community Chest
​​​​​​​Community Chest continues its mission to lead initiatives and support non-profit organizations that strengthen communities and benefit people in need in East Bergen County. This year and throughout 2023, The Chest reflects on its history and impact helping those in need in the community and celebrates its 90th anniversary with these special events open to the public:
* Gala Celebrating 90 Years of Service to the Community. April 26. Montammy Golf Club, 7 Montammy Drive in Alpine, New Jersey
* Third Annual Golf Outing. July 10th. Edgewood Country Club, 449 Rivervale Rd. in Rivervale, New Jersey. The day includes golf, Shotgun Start, lunch, cocktail hour and dinner.
For more information about The Community Chest, the 90th anniversary year, and events, visit their website or call 201-568-7474 for more information.
---
Founded in 1933, The East Bergen County Community Chest, a nonprofit, tax-exempt organization, has supported local nonprofit agencies for nearly 90 years. The Chest leads initiatives and supports non-profit organizations that strengthen our communities and benefit people in need in East Bergen County. Each year, The Chest raises funds and allocates them to agencies that demonstrate the ability to serve local citizens. The organization also provides coordination and planning services in its communities, serving as a bridge between agencies and organizations and investing in the stability and quality of the service network.
The Community Chest of Eastern Bergen County Board of Trustees is comprised of community leaders dedicated to improving the lives of neighbors in need. Persons interested in being considered for board membership may contact the Executive Director, Dr. Shelly Wimpfheimer, at (201) 568-7474.