Novant Health recently consolidated its billing and established a better all-round patient experience.
The patient financial experience is cumbersome and statements can be difficult for the average patient to navigate. As the patient financial experience begins to play a larger role in an organization's overall success, revenue cycle leaders are now turning to simplified bill payment technology to create a positive patient financial experience , protect patients from surprise medical bills, and allow staff in the revenue cycle to spend more time on meaningful work.
However, doing so is not always easy.
Many organizations rely only on mail, email, and/or EHR communications to reach patients, making it difficult for patients who intend to pay their bills but ultimately become frustrated with your experience.
Recognizing this gap in its own patients' financial experience, Novant Health Senior Vice President of Finance Geoff Gardner decided the organization needed to consolidate hospital and physician group billing and established a better end-to-end patient payment experience. invoices through email billing and text notifications.
This, says Gardner, achieved the following results for Novant Health: a 90% patient satisfaction score, 87% of collections now completely self-managed, a 43% reduction in collection days, and a nine times return on investment. .
Gardner recently spoke with HealthLeaders about Novant Health's journey to establish the success of this revenue cycle.
HealthLeaders: What led Novant Health to seek a solution to streamline their billing and financial experience?
Geoff Gardner: For years, we've been working to modernize and improve our consumer experience and revenue cycle organization. Previously we relied on postal mail, email, and MyChart to reach our community. While we saw some slow and steady improvements, we knew we needed a completely revamped process to deliver the streamlined patient billing experience we envisioned.
HL: Health care has been going through a lot of turmoil and change recently, and it's been very difficult financially. Can you share your experience and how technology has helped Novant Health see an increase in collections?
gardener: Like many other health systems, Novant Health has faced financial challenges, such as inflationary pressures on salaries, supplies and medications. On top of that, the need to use contracted clinical labor has caused a substantial increase in expenses throughout the system.
We launched Cedar Pay, a patient engagement and payment platform that integrates into our Epic system, both in hospital billing and physician billing.
After implementation, we have seen an increase in collections and a significant decrease in collection time. Specifically, over a 12-month period, cash collections increased by tens of millions, while time to collect fell by more than 40%. And in addition to the financial impact, our patient satisfaction has improved dramatically, now at 90%.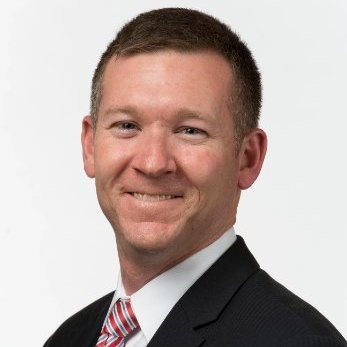 Pictured: Geoff Gardner is Senior Vice President of Finance for Novant Health. Photo courtesy of Novant Health.
HL: What changes do you see for the patient financial experience in the next two years, especially in light of the No Surprises Act and the price transparency rule?
gardener: In light of recent legislation on price transparency and surprise billing, it is critical that providers listen to their patients and find ways to do that work for them. Part of the reason we decided to implement new technology was because we wanted to streamline our mobile billing experience. I am sure that this trend will continue, both in Novant Health and in all health systems in general. Providers must empower patients with an advanced digital experience that helps them understand their bills and how insurance benefits are applied.
HL: Are there any additional solutions or strategies that you plan to leverage in the future to further improve the patient experience and/or your revenue cycle function?
gardener: Our revenue cycle leadership team is constantly looking for ways to improve our various processes and how our patients experience the checkout process. We're looking at new ways to automate certain workflows through robotic process automation and artificial intelligence so our teams can focus on higher-value work. On top of that, the pre-service experience is on our radar and we'll work to modernize and improve it in the future.
HL: What advice do you have for other leaders looking to digitize certain revenue cycle processes?
gardener: I would recommend partnering with an advanced technology provider that understands the entire healthcare billing journey from start to finish and truly understands what consumers want. Combining acute and ambulatory into a unified patient experience was something we'd wanted to do for a long time. We had asked several other vendors but went with the one he said he could do and kept that promise.
Amanda Norris is the revenue cycle editor for HealthLeaders.