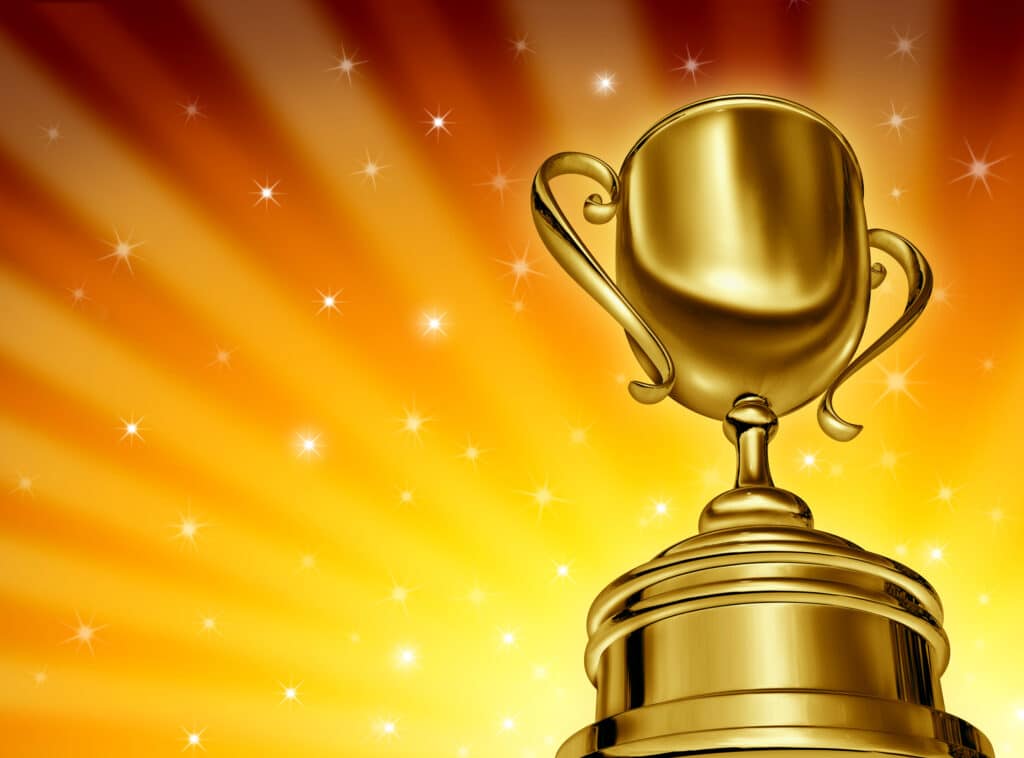 The third edition of the European Awards for Women in Finance was held in person at the Four Seasons Hotel in London on October 13, and the event was once again a physical event that evoked the collective strength needed to break the glass ceiling in finance.
An incredible level of support for the event saw a packed house into the evening and winners' speeches celebrating all of the women nominees as well as the winners themselves.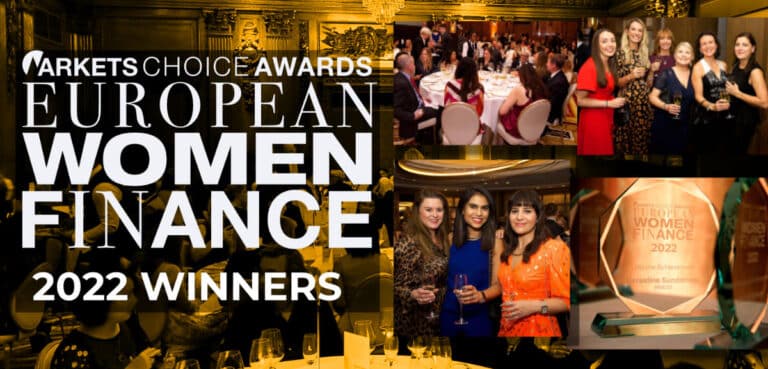 Bloomberg's Paula Fry dedicated her award to her seven-year-old self, who was told she wasn't good enough at math, to the 22-year-old forex trader she became at Goldman Sachs who suffered from impostor syndrome, and to the little voice in his head, which told him 'You can do this', and he finally dedicated the award to that same voice that he hoped existed in the heads of everyone else in the room.
Such strong support for fellows from across the industry epitomized the sentiment of the evening, creating a very moving and moving evening celebrating female success in financial services.
The event was beautifully presented by Noreen Shah Biddle, Director of Marketing and Communications at Numis, who also founded Reboot, a working group of senior marketing and communications professionals, working on a volunteer basis to ensure momentum is kept up and that it flows dialogue around career in the UK workplace and society.
Markets Media is pleased to announce that the winners of the European Women in Finance Awards 2022 are:
Instinet Sustainability Positive Impact Award
Julie Moret, Northern Trust Asset Management
Instinet Positive Impact Diversity Award
Rakhi Taylor, BGC Partners
glass staircase
Amber Wright, R.J. O'Brien
pioneer
Farzana Nanji, HSBC
CEO of the year
Nandini Sukumar, World Federation of Exchanges
Excellence in Banking
Karine Litou, BNP Paribas Securities Services
Excellence in exchanges
Elena Patimova, Cboe Europe
Fintech Excellence
Marina Goche, Sentifi AG
Leadership Excellence
Paula Fry, Bloomberg LP
Legal Excellence
Lauri Kapper, Cboe Europe
Excellence in Trading – Fixed Income
Christie Goncalves, Vanguard
Excellence in Trading – Variable Income
Caoimhe O'Driscoll, Liquidnet
Excellence in Trading Platforms
Melissa Ellis, Virtu Financial
Innovation Excellence
Serene MurphyTradeweb
Rising Star
Anya van den Berg, Eurex/Deutsche Borse
Rising Star
Katharine Furber, Bloomberg LP
Rising Star
Young Oxana, Tradeweb
Rising Star
Alpita Maheshwari, PIMCO
Rising Star
Kisa Mwakasala, FactSet
Excellence in Human Resources
Christine Graeff, Credit Suisse
Country Award – France
Magali Linossier, Instinet
Country Award – Germany
Manishe Sina, Allianz Global Investors
Country Award – Italy
Carla Tretto, MTS
Community Leadership
Cathy Gibson, ninety-one
Operations Excellence
Tracey Jordal, PIMCO
Excellence in Asset Management
Johanna Kyrklund, Schroeders
individual achievements
Nicola Jolley, NAB Europe S.A.
Outstanding career achievements
Kirstie MacGillivray, Aegon AM
Life Achievement
Geraldine Sundstrom, PIMCO